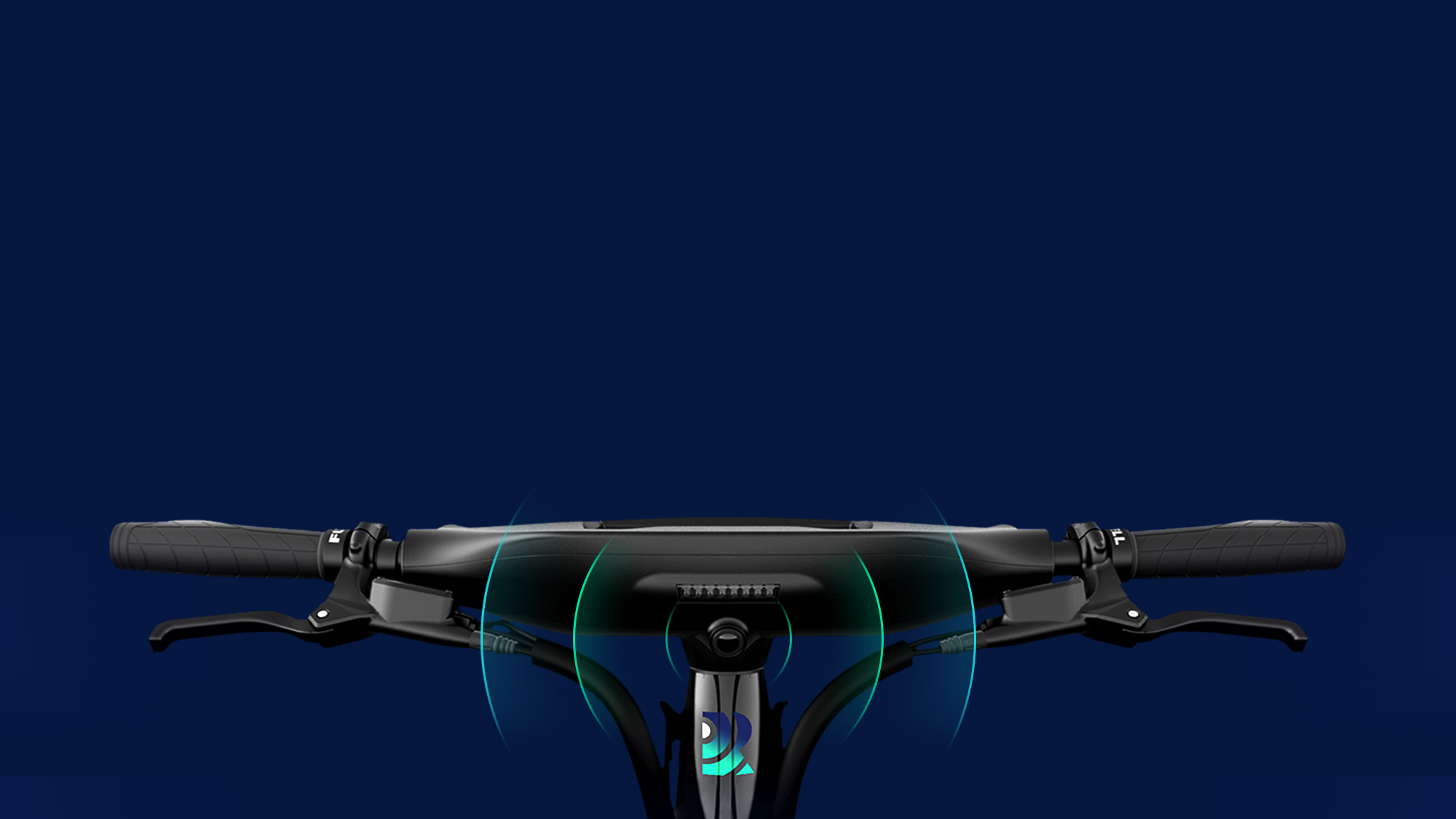 Finally making riding safe for all

We are building the Next-gen AI-powered
Rider Assistance Systems for Light Electric Vehicles.

Introducing IRAS™, the first Intelligent Rider Assistance Systems

The IRAS™ safety software platform leverages AI, computer vision and connectivity to deliver a variety of rider assist, fleet compliance and vehicle security solutions for Light Electric Vehicle manufacturers, fleet and shared micromobility operators.
IRAS™ safety solutions overview
Rider Assist
> Speed management systems
> Digital rear vision
> Front and rear collision warnings

Fleet Compliance
> Ultra-precise geofencing
> Ride monitoring
> Video telematics

Vehicle Security
It's time to see cars before they don't see us.
It's also necessary to protect pedestrians from some of us, too.
And no more mercy for the vandals, they will be filmed.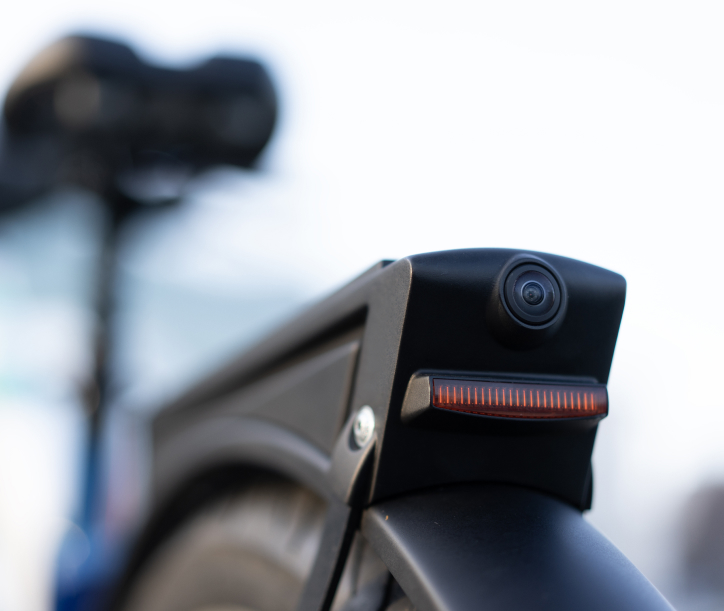 Flexible integration or full-system solution
Some OEMs and commercial, last-mile and shared fleet operators are looking to integrate IRAS™ safety features into their own stack or the fleet management platform of their choice, while others want end-to-end solutions.
We have the flexibility to support either approach by customizing and integrating our perception stack with our partner's software or by leveraging the IRAS™ safety platform construction kit, an open hardware and software connected platform that delivers full system solutions out of the box and encourages innovation.
One perception and software stack
Unlimited possibilities for our partners
Adaptable
Adapts to any kind of Light Electric Vehicle operated in any mode: personal, fleet or shared.
Fast
Accelerates the development of software-defined innovations shortening time to market and expediting global scalability.
Modular
Allows for highly customizable solutions, from basic video protection to the most advanced vision-based safety features, and ready to manage all the digital functions of connected vehicles such as infotainment and navigation.
Open
Seamlessly connects to the entire mobility ecosystem including third-party fleet, rideshare, digital insurance and city platforms.
Ready
Future-proof hardware and software already testing V2X as a complementary source of data and ready to embrace the future of 5G connectivity.
Reliable
Meets functional safety, cybersecurity and EU & US data privacy standards.
The 3 pillars of
IRAS™ artificial intelligence
Sense
On-board cameras and fusion with other sources of data such as maps generate a ground truth halo around the bike that monitors the surroundings and provides riders with situational awareness, empowers operators with visual intelligence and secures vehicles. By adding cellular V2X connectivity to its core computer vision and data fusion capabilities, IRAS™ senses things further away, which translates into more time to anticipate and prevent a risk before it occurs.
Learn
Each ride is different and depends on the location, the context, the infrastructure and many other elements. By leveraging deep learning to train IRAS™ neural networks on datasets collected from all over the world, our various detection, classification, tracking, prediction and segmentation models are not only able to operate and scale anywhere but will also improve over time and recognize new forms of vehicles, cycle lanes, traffic signs and infrastructure changes.
Share
The rise of Light Electric Vehicles in all their forms and modes will drive major changes in the mobility ecosystem. By distributing video-based data analytics, IRAS™ will support the planning of new and better cycle lanes, help fix potholes and other dangerous obstacles, exercise downward pressure on insurance premiums, and more.
We are iRider
We are Riders
We are an AI-software company based in Le Mans, France – building on decades of experience in technology and of riding anything on two-wheels.
We are pioneering Intelligent Rider Assistance Systems and leading the way to safe, green and sustainable urban mobility by delivering the next generation AI-powered and connected safety platform for Light Electric Vehicles.
In simple words, we just want everyone, anywhere in the world, to enjoy the thrill of a confident ride and share the space in harmony with other road users and communities.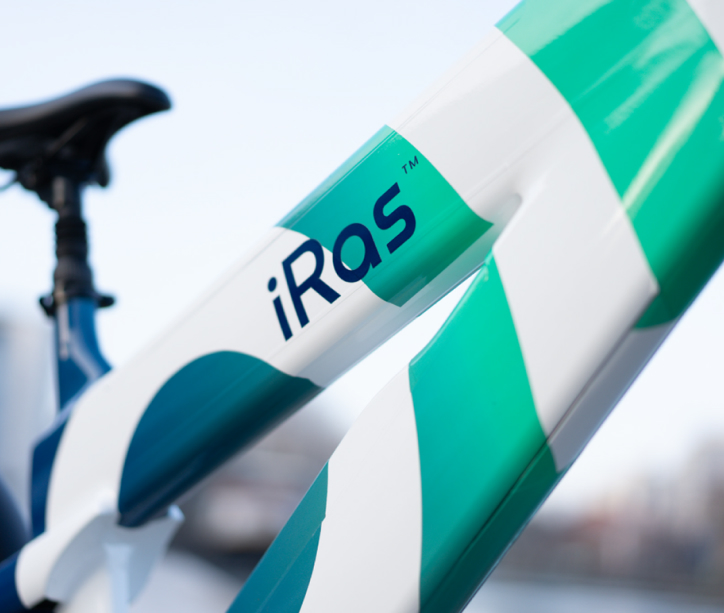 A 6th sense that sets a new bar for rider and community safety
While mitigating the effect of an accident relies primarily on collision risk forewarning and wearing a helmet, the key to achieving the goal of zero accidents is preventing the risk in the first place. Connected vehicle and sensor data enhances rider information and awareness during the ride and can be analyzed post-ride to deliver individualized coaching.
Data and AI
that save lives
Information
Keeps riders informed in real time of speed limits, junctions ahead, bumpers, potholes and any relevant information related to the infrastructure to avoid any dangerous areas and obstacles.
Awareness
Provides full situational awareness of the surroundings, including other road users and pedestrians so riders can adjust their speed, trajectory and positioning even before the risk occurs.
Warning
Prevents or mitigates accidents by warning riders of an imminent collision risk and giving sufficient time to react. If a fleet rider is detected to be breaking the rules by riding on a sidewalk for example, the vehicle's electric assistance might be autonomously regulated or shut down.
Coaching
Empowers riders with riding scoring and key recommendations to learn from each ride and improve their next one.